Christian Union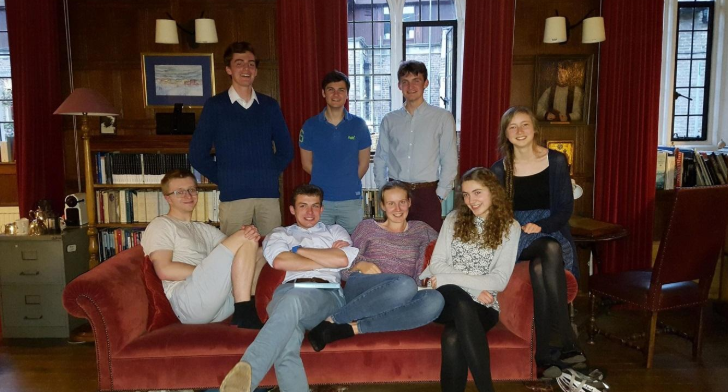 The Christian Union is a friendly and informal society that meets to encourage all Christians in this college and to make Jesus known to our friends. To support each other, we have a couple of meetings each week with our main meeting at 7-9pm on Saturday evenings in C3 (The Dean's Room) and a weekly prayer meeting in S10 at 8am on Friday, as well as several socials, with recent ones including a murder mystery and an (attempted!) game of 'sardines' across college. We also regularly hold events for those who wouldn't call themselves Christians, such as the classic 'text-a-toastie', as well as a few other more innovative ones – check out our Facebook page for details.
We're always keen to see new faces from all faiths and none, and from all years, especially those of freshers; you can find out more about our Christian Union and the university-wide one (called 'CICCU') from the links below. For freshers, we would really recommend that you look into CICCU's 'Freshers' Getaway' as it's a great chance to meet loads of other freshers before term starts, as well as a great opportunity to have fun and learn more about the Christian Union and Christianity in general.
Hope to see you soon,
Peter & Callum
Links:
Contacts:
Popular churches:
& loads of others are available too!